Data and risk analytics
Know and prevent through data the risks to which your organization is exposed.

Real-time monitoring and control of variables
Control variables of your business, with alarms or alerts captured by images or by data thrown from your systems.

Smart Jobs
Measure, monitor, find efficiencies, spot gaps, create a safe environment with smart locations and workstations. Do the construction workers have a helmet, reflective vest?

Video Analytics Applied to Vehicles
Improve, optimize and automate processes where vehicles are involved, with image analysis solutions with artificial vision.

Automation of industrial processes
Get better results using Artificial Intelligence in any Industrial process.

Interaction with clients and the web
Allow your customers from an image or video to search for a similar product or make data comparisons in the cloud.

Behavior pattern analysis
Use artificial intelligence as your best ally, find patterns of behavior in security or marketing.

Training Models
Create your own training models and automate any stage of your production process, generate alerts, reactions or any indicator that allows you to make timely decisions.
Convert your Video system into an intelligent system.
It's not just about storing video, it's about leveraging each image to gather valuable information about your business. Transform your business with AI.
 Artificial intelligence
Any industry, any business.
AI is a constellation of technologies, from machine learning to natural language processing, that enable machines to learn, detect, understand, and act.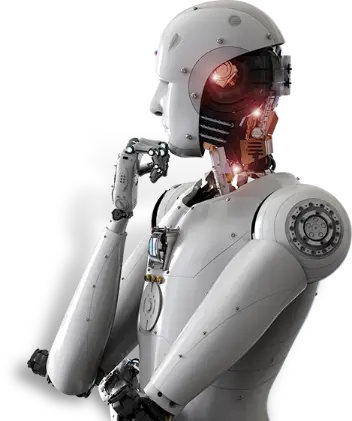 What could your company achieve with Artificial Intelligence?